Makassar is the largest city in eastern Indonesia and the capital city of South Sulawesi province. Makassar enjoys a central location in the Indonesian archipelago and is Indonesia's busy air hub, connecting Sumatra, Java, Bali and Kalimantan in the west with Sulawesi, the Moluccas and Papua in the east.
The city of Makassar is a bustling cosmopolitan town, home to a diverse ethnic group that was once called Ujung Pandang. Attractions in the heart of Makassar range from historical sites, boardwalk waterfront, a plethora of culinary treats and architectural landmarks.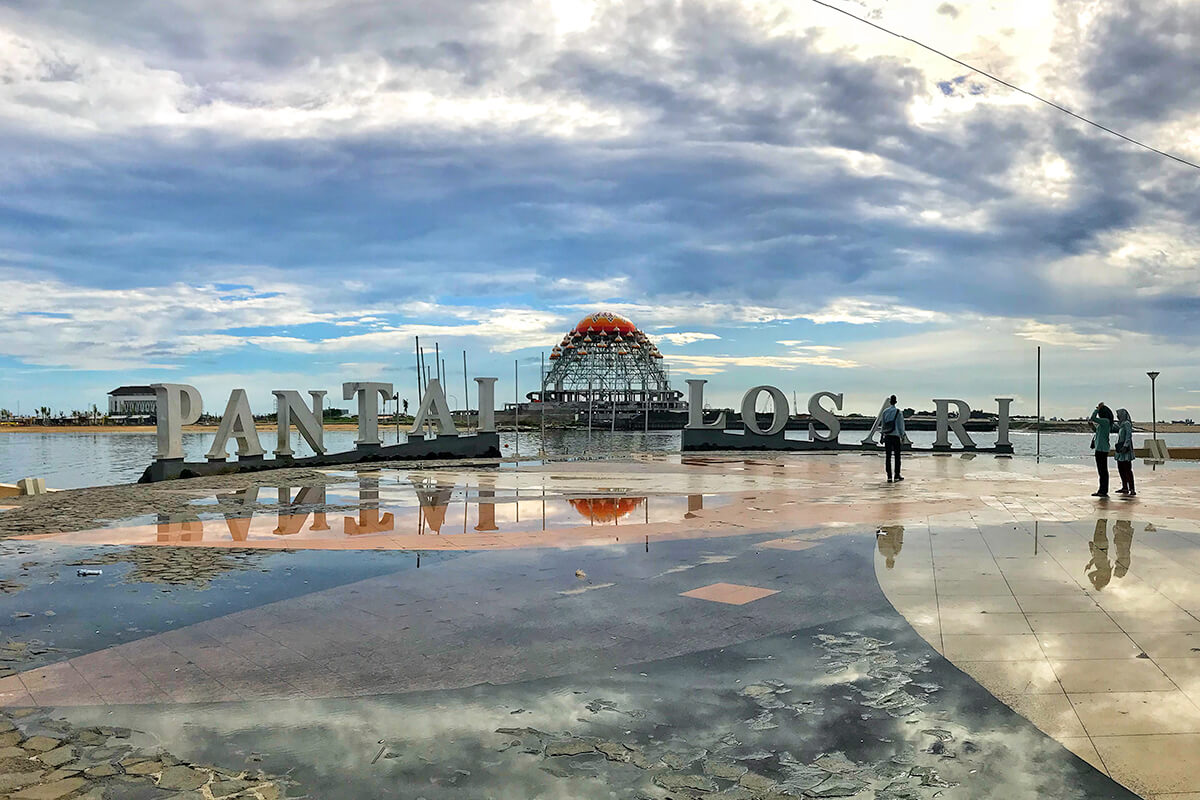 Image source Shutterstock
Fort Rotterdam is the first spot that you may want to visit for an overview of Makassar's history. A well-preserved bastion from the Gowa Sultanate, dated back to the 17th century.
Losari Beach is where people flock during just around sunset to enjoy the afternoon cool breeze at the waterfront. Here, you can easily find local snacks like Pisang Epe, made from banana and chocolate!
Another iconic dessert iconic to this city is called Es Pisang Ijo. A banana wrapped in thin green dough, shaved ice, some syrup and sweetened condensed milk.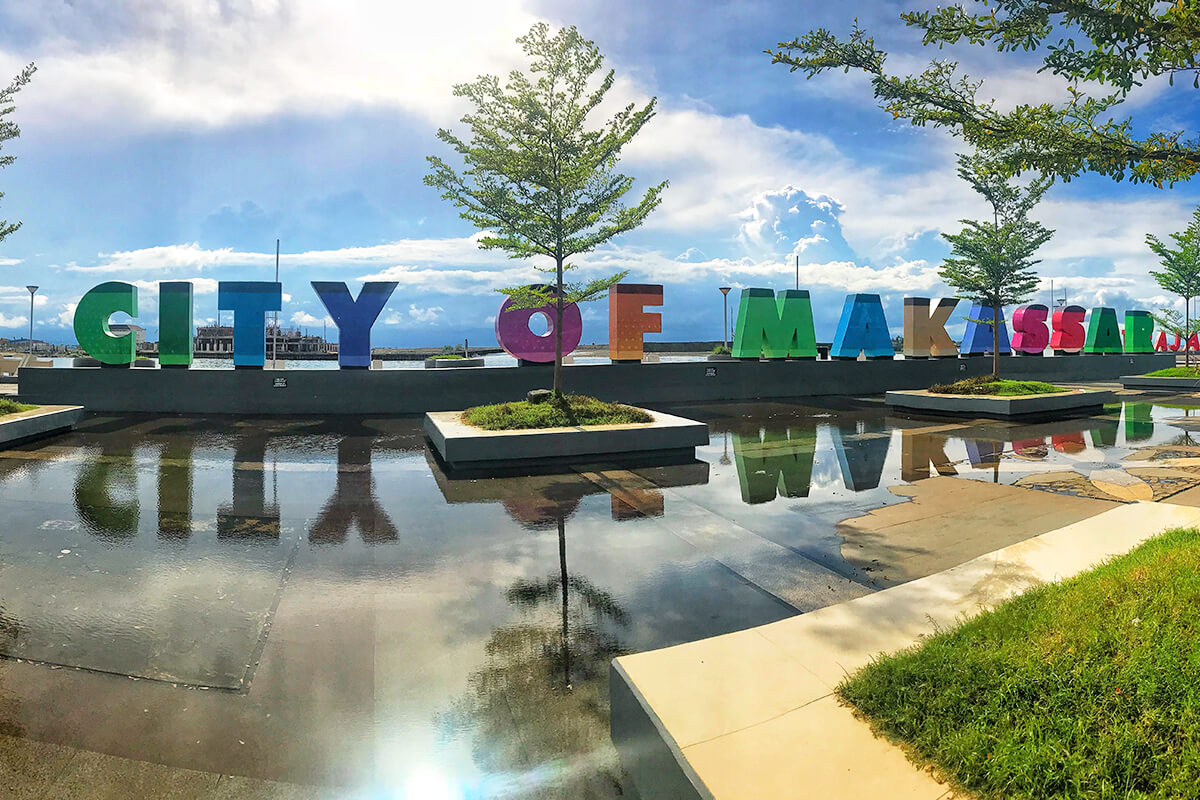 Image source Shutterstock
If you love iconic architecture, you will want to see the Amirul Mukminin Mosque. A floating mosque in the eastern of Losari beach, completed with a double blue dome, three storeys and can house around 500 people.
Makassar is the Gateway to East Indonesia, as well as the entry point to an adventurous tour to the Tana Toraja highlands, where awesome mountain scenery and the unique rituals of the Toraja people awaits.
Just a mere 50 km from the city, Bantimurung Bulusaraung National Park will greet you with its stunning waterfall and hordes of enchanting butterflies.
In this park, you can also splurge for adventurous activities, such as trekking, hiking and exploring the karst areas in its western area.
Rammang-rammang lake is where to find a peaceful contemplation within nature. The name itself means "haze or clouds", because of how this place is usually covered by the soft layers.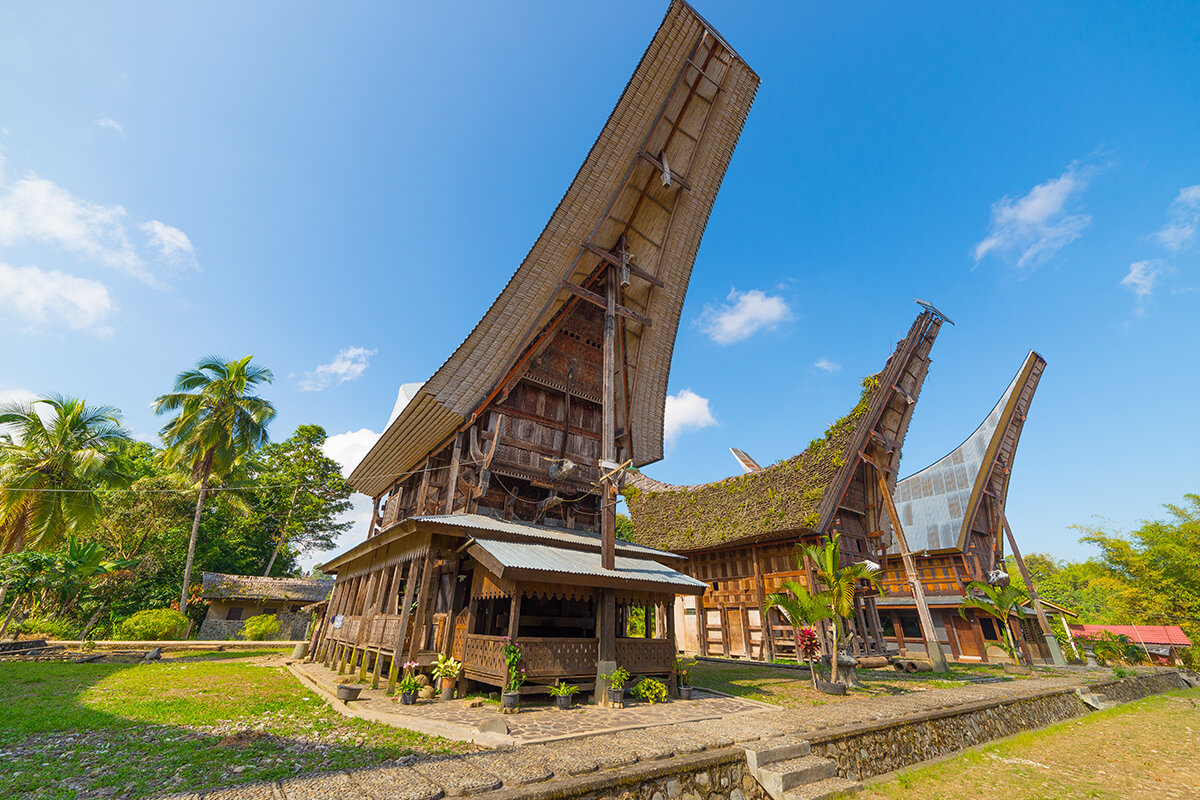 Image source Shutterstock
It is the second largest karst area in the world, occupying more than 40.000 hectares of land. There are also caves with interesting rocks formation and traces of prehistoric murals included in this area. The island of Makassar is also known to have some of the best spots for diving. Although the road to get to the underwater paradise takes hours to get to, but be prepared for a gorgeous view!
Tanjung Bira is located in Bulukumba Regency, 200 km trip from Makassar. Diving sites are available around the Kambing Island.
The Kambing Island's surrounding is known to have strong currents, so if you are new to diving, please be sure you are within the supervision of a licensed and experienced dive operators.
You can also go snorkeling in Liukang Loe island and see if you meet some interesting sea life!
The pristine beaches at Bira and Bara are also where freshly caught seafood served in a variety of ways that are too good to miss out.
Tana Beru building dockyards are where you can observe the craftsmanship of the artisans, who build a full ship without any technical drawings to guide them. A legendary skill passed on by families from a generation to the next since the 1500s.
Another amazing place that you can visit from Makassar, is Selayar Island. The island is accessible by plane, bus, and ferries. Karang and Bahuluang Island have some charming beaches and underwater magic that you can experience!
Tana Toraja is a special place located around 328 km or 8 hours ride from Makassar city center. A highland area rich with culture and tradition revolving around the afterlife.
Highlights of Tana Toraja includes a visit to Londa burial site and Ke'te Kesu', a village adorned with stunning Tongkonan traditional houses.
Another highland area that is hard to miss is a visit to the Malino. Located about 65 km from Makassar, the cool fresh mountain air of Malino is a dose of soothing relieve.
These areas are blessed with many natural features, such as Lembah Biru, Japanese Cave and not one, but several waterfalls to discover.
Your eyes will also be pampered with lush greeneries of tall pine trees and vast area of a tea plantation at Malino highlands. Make sure to stop by at the café and sip a cup of warm tea to help you get some energy!